Motel Rooms & Cottage
Check Availability
This 1950's motor lodge has been re-vamped and re-imagined into Geneva-On-The-Lakes first self check-in, themed Boutique motel
Every room is a unique experience! Each room is a different style, all with custom, designer touches throughout
Gift Baskets/Mugs
Surprise that someone special with a gift basket of your choice waiting in your room for you upon arrival!
Or
Purchase a souvenir mug to take home!
Purchase a Gift Basket or Souvenir Mug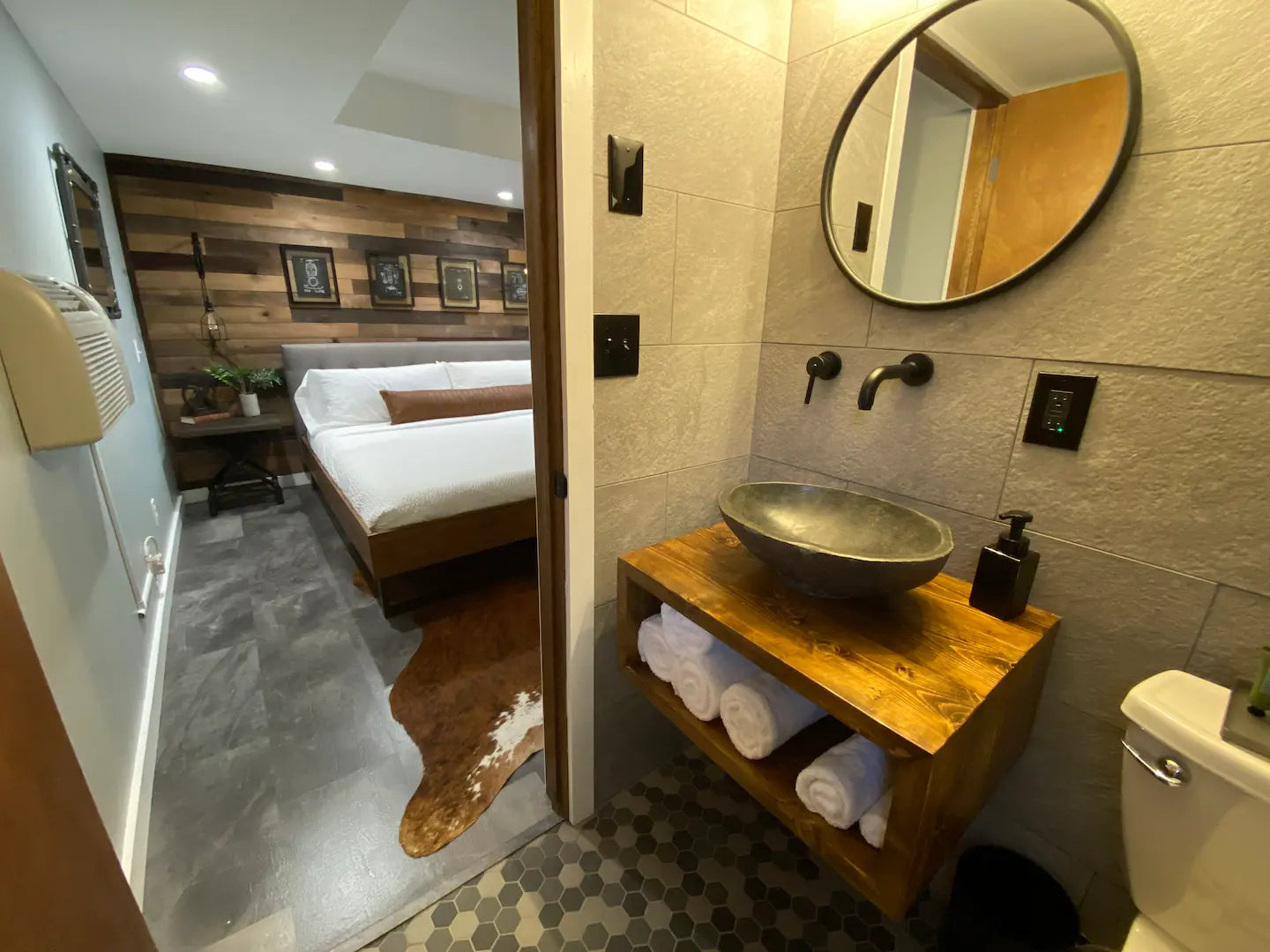 "The room appears just as pictured. Everything is brand new, spotless, and tastefully decorated. The location is so convenient, just a couple blocks from the strip. We walked to dinner and rode bikes during the day. April was so kind to give us suggestions of what to do in the off-season. We will definitely be back!"
Read Our Over 700 Reviews!
Come and Visit Beautiful Lake Erie!